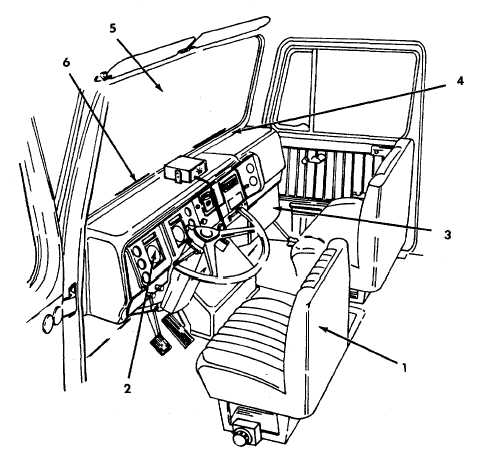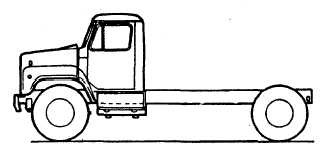 TM5-4210-229-14&P
1-9.  LOCATION AND DESCRIPTION OF MAJOR COMPONENTS (Continued).
FIGURE 1-2.  CAB
(2)  Chassis.

 

The chassis is a 4-wheel or rear drive with front engine mounting.  The front axle is a hypoid gear axle
equipped with steering knuckles, with double acting shock absorbers.  The rear axle is a full floating type with a
hypoid ring gear and drive pinion with a limited slip differential.  Both axles have leaf springs with spring stops to
cushion contact of the spring with the frame.
FIGURE 1-3.  CHASSIS
1-5
1.  Seating
2.  Controls
3.  Heater
4.  Defroster
5.  Windows
6.  Windshield

Washers