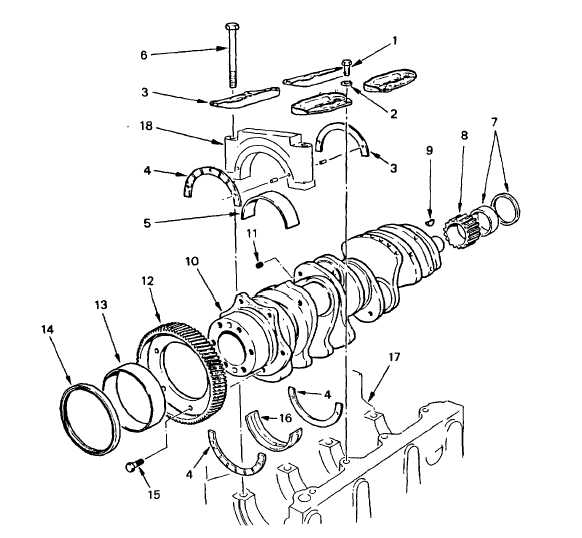 TM 5-4210-220-34
3-8.
ENGINE - Continued
3-8.10    Crankshaft - Continued
(11)  It may be necessary to install oversize thrust washers.  These are available as either 0.005 or 0.010 in.  (0.13
or 0.25 mm) oversize.
(12)  Apply  a  small  quantity  of  antiseize  compound  (item  4,  Appendix  B)  to  the  threads  and  heads  of  the  cap
retaining bolts (6).
(13)  Install the bolts through the stabilizers into the caps (18) and install them in the block.  Be sure the correct
cap is installed in the correct position in the block and is oriented correctly.  If the numbers on the caps and
on the block are alined and the same, the cap is correctly positioned.
3-180