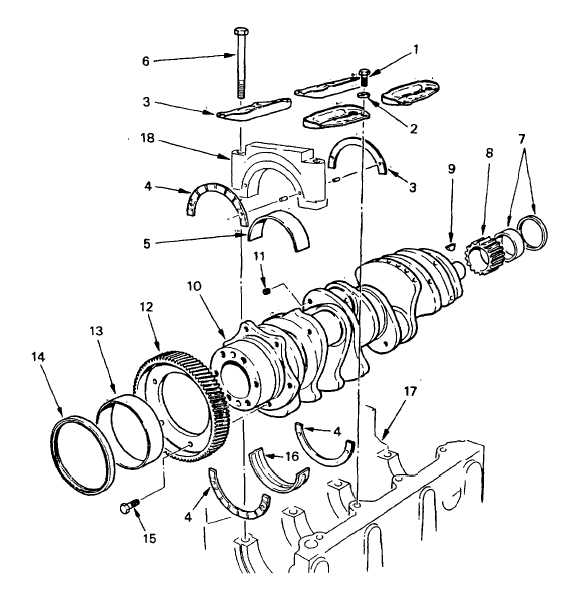 TM 5-4210-220-34
3-8.
ENGINE - Continued
3-8.10
Crankshaft - Continued
(2)
Inspect  the  keyways  for  evidence  of  cracks  or  wear.    Replace  the  crankshaft  if  any  significant  damage  is
present.
(3)     If   the   crankshaft   shows   any   signs   of   overheating,   blueing   or   oil   carbonization   on   the   journal   surfaces
especially, replace the crankshaft.
(4)     Inspect the rear oil seal contact surface.  The crankshaft may be fitted with an oil seal sleeve (13).  If the oil
seal contact surface is excessively grooved or worn, replace the sleeve or install a sleeve.
3-176