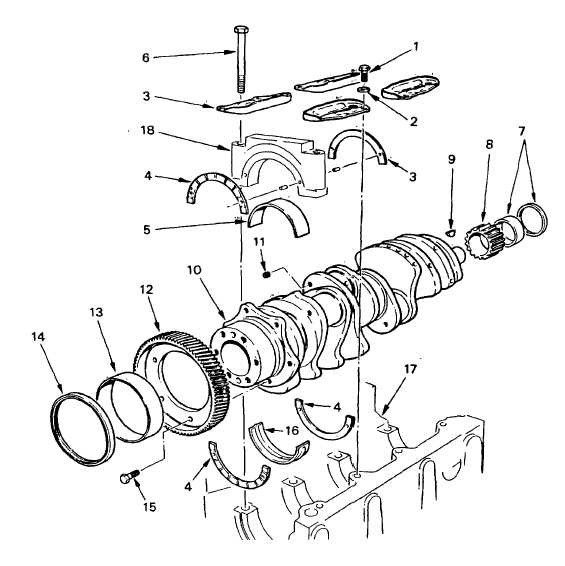 TM 5-4210-220-34
3-8.
ENGINE - Continued
INSPECTION
WARNING
Dry cleaning solvent P-D-680 (safety or Stoddard's solvent) is potentially dangerous Avoid repeated and
prolonged  breathing  of  vapors  and  skin  contact  with  the  liquid.    Do  not  use  near  open  flame,  arcing
equipment or other ignition sources.  Always wear eye protection and protective clothing.  The flash point
of P-D-680 is 100 to 138 deg.  F (30 to 59 deg.  C)
Death or serious injury could occur if compressed air Is directed against the skin.  do not use compressed
air for cleaning or drying unless the pressure Is/has been reduced to 30 psi (2 11 kg/cm2) or less.  When
working  with  compressed  air,  always  use  chip  guards,  eye  protection  and  other  personal   protective
equipment.
(1)     Thoroughly  clean  the  crankshaft  with  dry  cleaning  solvent  (item  10,  Appendix  B).    Remove  plugs  (11)  and
clean out the oil passages with a stiff wire brush.  When

clean,

dry the crankshaft with compressed air, and
replace the plugs.
3-175