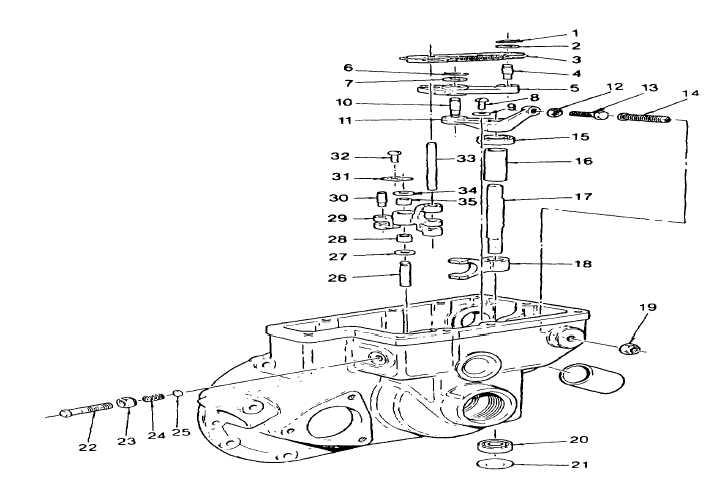 TM 5-4210-220-34
2-19.
ENGINE - Continued
2-19.13
Mechanical Governor - Continued
(7)
Remove  screw  (32)  and  lockwasher  (31)  from  the  operating  lever  shaft.    Lift  the  shaft  (26)  out  and
remove the two washers (34 and 27) on each side of lever (29).
(8)
Remove the expansion plug (21) from the bottom of the housing.
(9)
Remove screw (8) and lockwasher (9) that secure the upper bearing (15) in the governor housing.
(10)  Support the governor housing, bottom side up, on the bed of an arbor press with the two dowel pins in
the top of the housing between the two steel supports.
(11)  Place  a  small  brass  rod  on  the  end  of  the  operating  shaft  (17)  and  press  the  shaft  out  of  the  bearing
(20).
2-260