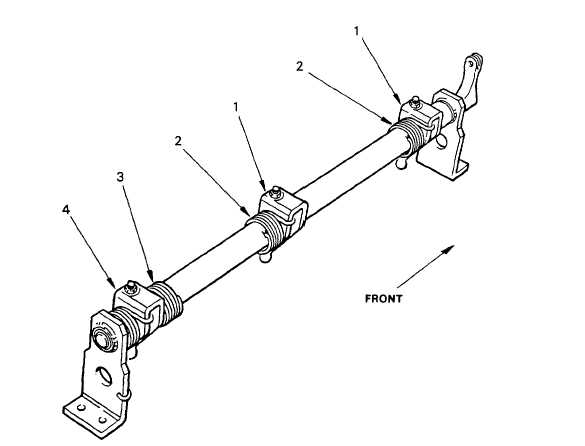 TM 5-4210-220-34
2-19.
ENGINE - Continued
2-19.6
Injector Controls - Continued
(19)  Turn  the  adjusting  screws  and  locknuts  into  the  slots  only  far  enough  to  position  the  levers  on  the  control
tube.
(20)  Install the control tube return spring and rear bracket on the control tube.  Attach the curled end of the return
spring to the rack and the extended end of the spring behind the rear bracket.
(21)  Install control racks as detailed in INSTALLATION preceding.
2-202 ( 2-203 Blank)