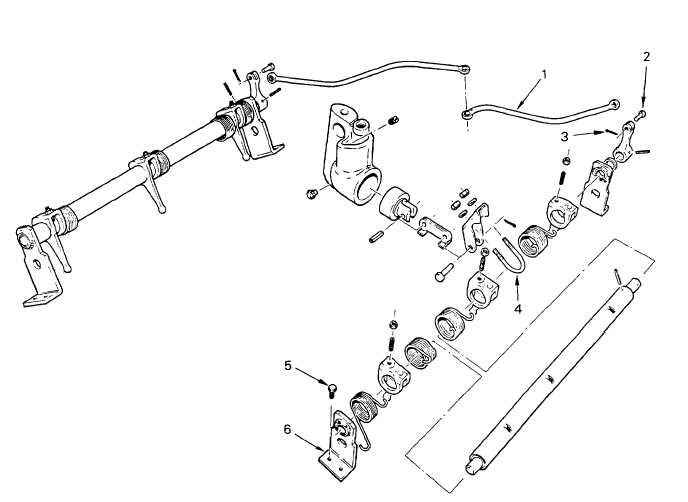 TM 5-4210-220-34
2-19.
ENGINE - Continued
INSTALLATION
(1)     Engage the injector rack control levers with the injector control racks and aline brackets (6) with the mounting
holes on the cylinder head.
(2)
Install bolts (5) at each bracket (6) and tighten to 12 ft lb (16 Nm).
(3)     Check the control tube is free to move

In

the brackets.  Tap the control tube gently, if necessary,  to aline the
bearings in the brackets.
(4)     Connect the fuel rods (1) to the injector tube levers with clevis pins (2) and new cotter pin (3).
(5)
Adjust the fuel rack as detailed in ADJUSTMENT preceding.
2-199