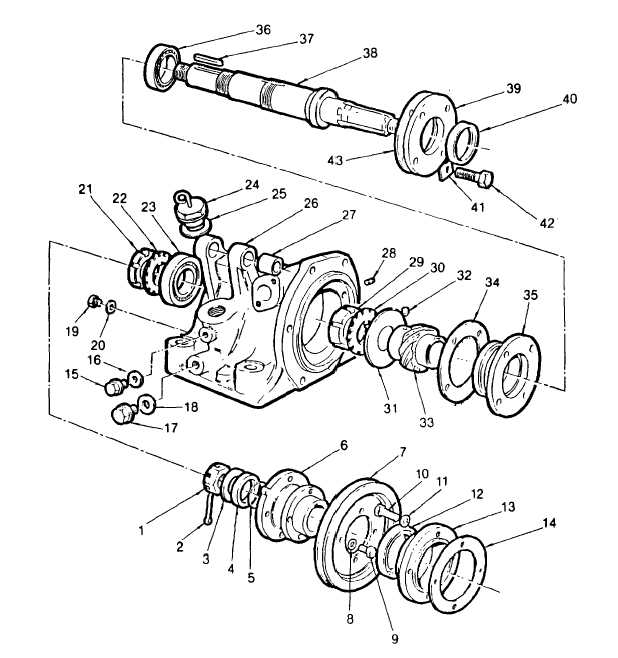 TM 5-4210-220-34
2-13.
FIRE PUMP - Continued
2-13.13 Bearing Housing Repair - Continued
(27)  To adjust bearing axial clearance, mount bearing housing (26) in a large vise so pump shaft is in a vertical
position.
(28)  Install tab washer (22) and locknut (21) onto pump shaft (38).
(29)  Attach a dial indicator to the upper end of the pump shaft and using a piece of wood, lever the lower end of
the pump shaft up and down.
2-130