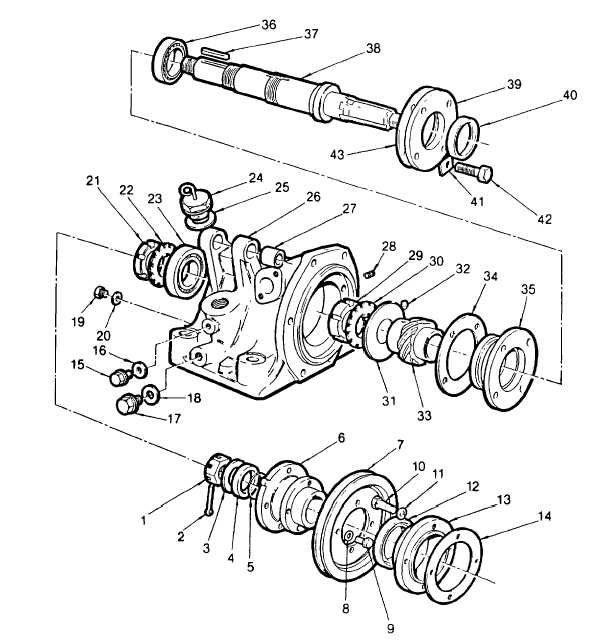 TM 5-4210-220-34
2-13.
FIRE PUMP - Continued
(6)     Remove  the  four  capscrews  (10)  and  lockwashers  (11)  that  retain  the  seal  housing  (13)  to  the  bearing
housing  (26).    Using  two  of  the  capscrews  removed,  insert  them  into  threaded  extractor  holes.    Tighten
evenly until the seal housing is removed.  Remove gasket (14) and discard.
(7)     Straighten  tab  washers  (41).    Remove  seal  housing  (43)  by  removing  capscrews  (42).    Remove  seal  (40)
from seal housing if seal shows signs of damage or leakage.
(8)     Straighten the lock tab on the tab washer (22).  Place pump  shaft  support  fixture  (3,  Appendix  D)  over  the
impeller shaft splines.  While holding pump shaft support fixture, remove locknut (21).  Slide locknut and tab
washer from pump shaft (38).
2-123