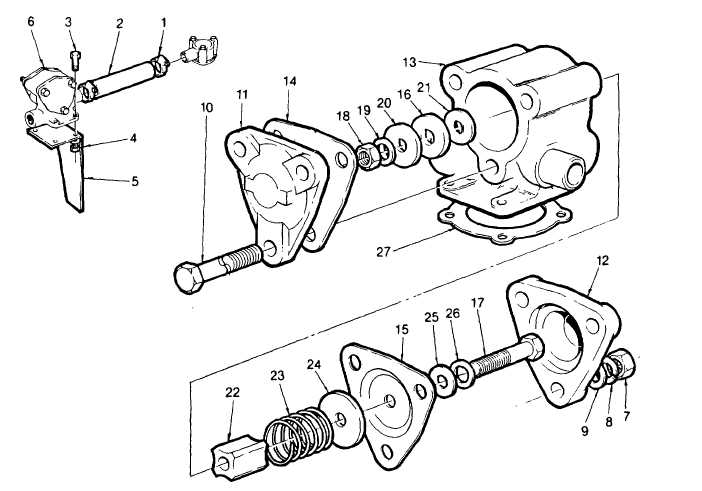 2-13.
FIRE PUMP - Continued
2-13.10 Priming Valve Repair.
This task covers
Repair
TOOLS
MATERIALS/PARTS
Shop Equipment, Automotive
14, Appendix B Gasket Eliminator
Maintenance and Repair,
UFP 6489 Diaphragm
NSN 4910-00-754-0705
MS 141/5 Locknut
1334 Gasket
EQUIPMENT CONDITION
UFP 6490 Gasket
Fire Pump Removed from Truck
(see TM 5-4210-220-12)
REPAIR
NOTE
Priming valve may be examined while fire pump is mounted in truck.  If not removed from truck,  the main
engine  and  APU  must  be  shutdown,  the  batteries  disconnected,  and  the  pump  access  panels  removed
(see TM 5-4210-220-12).
2-112