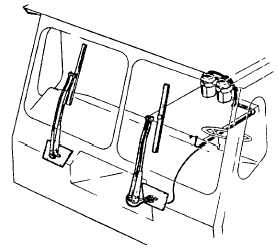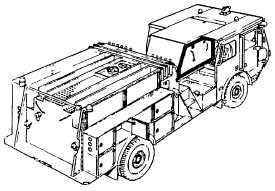 TM 5-4210-220-12
Table 2-1.  Operator Preventive Maintenance checks and Services (PMCS) - Continued
A - After Mission
D - Daily Checks
W - Weekly
Interval
Item
ITEM TO BE INSPECTED/Procedure
Equipment is not
No.
A
D
W
Ready/Available If
16
WINDSHIELD WASHER/WIPER
·
·
Check fluid level in wash bottle is up to the full
mark Replenish as required.
Check wiper and washer controls.  Wiper speed
should be fully adjustable between slow and fast
speed.   Washer nozzle should spray fluid into path of
wiper.  Clean nozzle as required.
17
ENGINE COVERS
·
Check engine covers on both sides of the engine are
in place.  Tug on both handles to ensure cover is
fastened securely.
2-27