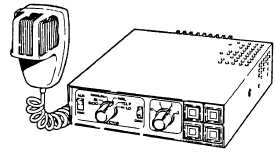 TM 5-4210-220-12
Table 2-1.  Operator Preventive Maintenance checks and Services (PMCS) - Continued
A - After Mission
D - Daily Checks
W - Weekly
Interval
Item
ITEM TO BE INSPECTED/Procedure
Equipment is not
No.
A
D
W
Ready/Available If
10
SIREN AND PA
·
Check operation of the siren/PA unit mounted in the cab.      - SIREN/PA unit does
not operate in one or
more of its functions.
Check siren, radio rebroadcast and PA functions.
Refer to Chapter 2 for operating instructions.
11
CAB INSTRUMENT PANEL INDICATING LAMPS
·
·
Set PANEL switch to HIGH and check all gage back
lights illuminate.
Check panel lamps also illuminate.  Set switch to
MED and LOW and be sure lamps dim.
12
GLOVE COMPARTMENT
·
Clean glove compartment.
13
SHIFT CONTROL
·
·
Check operation of shift unit with main engine
running.  All gear ranges should be selectable and
movement of handle should be free and smooth.  Be
- Any range is not
sure truck will not start unless selected to Neutral.
operable.
Be sure reversing lamps and horn operate when
selected to Reverse.
2-25