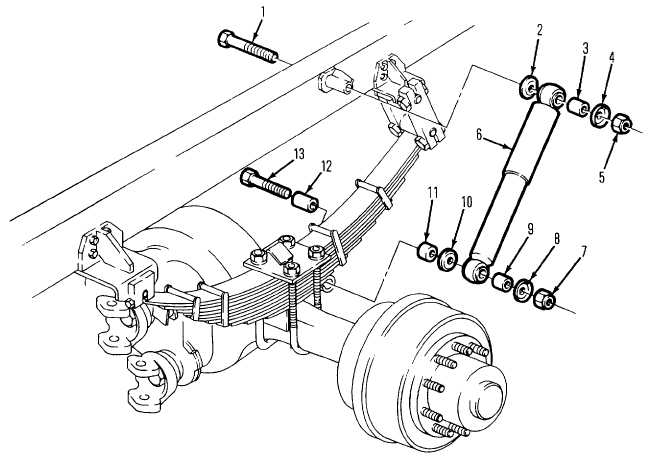 TM 5-4210-220-12
4-31 FRONT AND REAR SUSPENSION
4-31 1 Shock Absorbers
This task covers
a.
Removal
b.
Inspection
c.
Installation
TOOLS
MATERIALS/PARTS
Shop Equipment, Automotive
15, Appendix E Gear Oil
Maintenance and Repair,
29, Appendix E Threadlock Liquid
NSN 4910-00-754-0705
74003 Shock Absorber
310594 Locknut
EQUIPMENT CONDITION
Main Engine Shutdown (see para. 2-10)
PERSONNEL REQUIRED - 2
APU Shutdown (see para. 2-12)
Batteries Disconnected (see para. 4-24)
Truck Wheels Removed (see para. 4- 29.1)
NOTE
The   front   shock   absorbers   are   mounted   inboard   of   the   frame,   whereas   the   rear   shock
absorbers are mounted outboard of the frame.
4-582