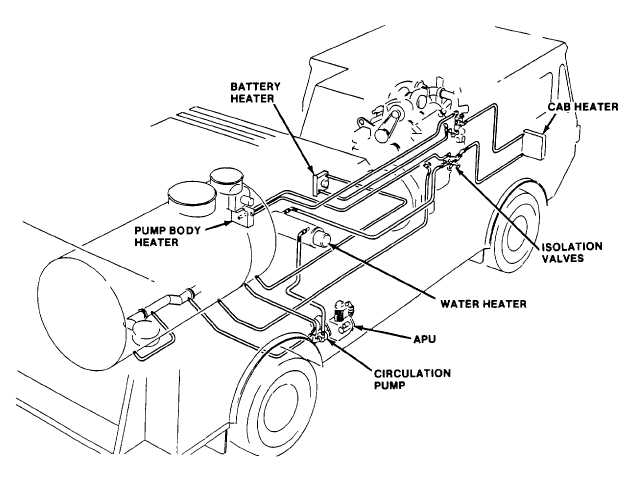 TM 5-4210-220-12
1-20.  WINTERIZATION SYSTEM.
a.      When   operated,   the   winterization   system   heater   provides   heating   of   the   engine   coolant.      This   coolant   is
distributed through the winterization system by the APU driven circulation pump, (see fig. 1-42).  Individual components
of the winterization system may be isolated by main engine-mounted valves Normally all valves on the engine should be
OPEN.
Figure 1-42.   Winterization System Coolant Flow
1-49