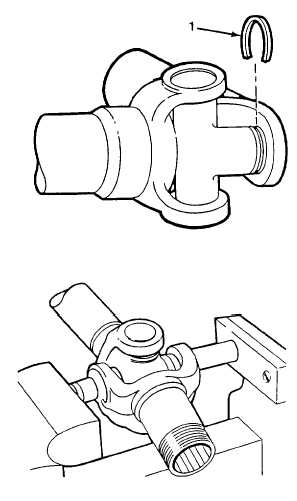 TM 5-4210-220-12
4-25.  STEERING SYSTEM - Continued
4-25.2 Steering Shaft - Continued
(8)
Maneuver new cross into shaft yoke.  Push new bearing caps into yoke.
(9)
Install assembly into vise as shown.  While rotating cross with one hand, tighten vise until bearing caps are
pushed into cross.
(10)
Repeat procedures 8 and 9 for end yoke.
(11)
Repeat procedures 8 thru 10 for second universal joint.
(12)
Be sure all bearing caps are pushed fully home.  Install bearing cap retaining rings.
4-474/(4-475 Blank)