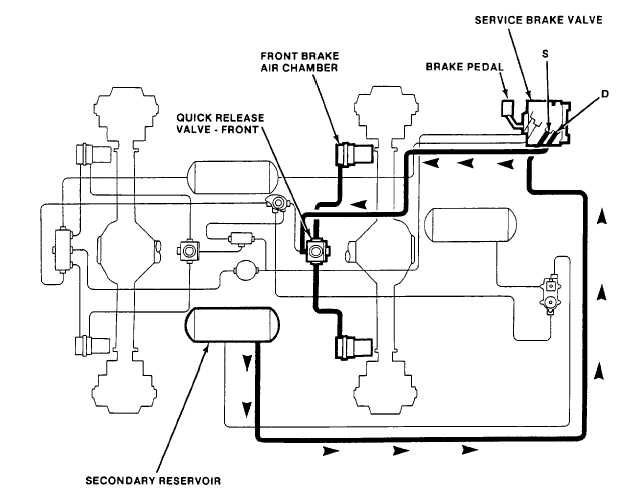 TM 5-4210-220-12
1-17.  BRAKE SYSTEM - Continued
c.  Front Brake System.
(1)  To engage the front brakes, air pressure is supplied from the secondary reservoir via the service brake valve
(front)  to  the  front  wheel  brake  air  chambers,  (see  fig.  1-33).    When  the  brake  pedal  is  released,  the  air  pressure
exhausts.  Without pressure, the quick release valve opens and vents the air chambers to atmosphere, thereby, releasing
the brakes.
(2)  The front brake system is operational only when the secondary reservoir is pressurized.
Figure 1-33.  Front Brake System
1-39