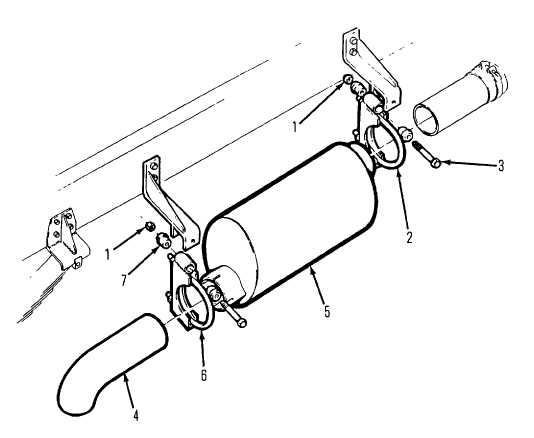 TM 5-4210-220-12
4-21.  EXHAUST SYSTEM - Continued
INSTALLATION
(1)
Slide tall pipe (4) onto dished end of muffler.
(2)
Connect pipe clamps (2 and 6) into position but do not tighten.
(3)
Push muffler assembly into exhaust pipe and aline pipe clamps with the support brackets.
(4)
Push bolts through supports and pipe clamps and replace nut and washer (1).
(5)
Aline tall pipe, by rotating, until it is pointing toward the ground.
(6)
Tighten both pipe clamps and the support bracket bolts to 30 ft lb (41 Nm).
(7)  Install remove handles to foam tank drain valve and turret pipe drain valve.
4-335