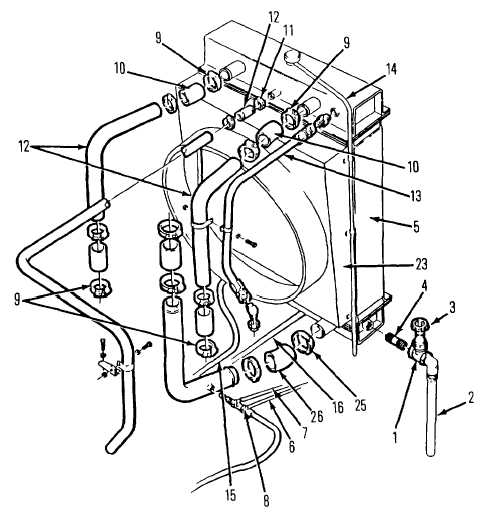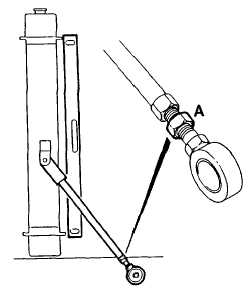 TM 5-4210-220-12
4-20 RADIATOR AND COOLING SYSTEM - Continued
(6)
Completely  lower  radiator  and  attach  the
upper .ends of the left and right stabilizers
(19)  to  the  radiator  using  capscrew  (17)
and nut (18).
(7)
Tighten  capscrews  (21)  to  150  ft  lb  (205
Nm).
(8)
Attach   hose   (26)   to   radiator   connection
and secure using clamp (25).
(9)
Check   radiator   is   perpendicular   to   the
frame  by  using  a  level  on  the  frame  and
comparing   it   to   the   radiator   back   face.
Adjust    by  removing  stabilizer  bar  upper
end,  slackening  locknut  (A)  and  rotating
bar     either     1     full     turn     clockwise     or
anitclockwise.  Tighten fasteners (17, and
20) to 150 ft lb (205 Nm).
4-317