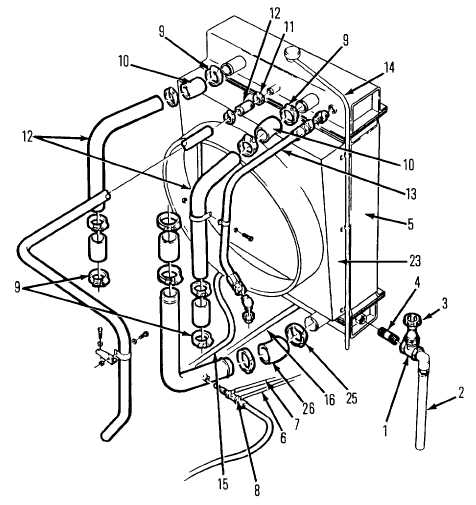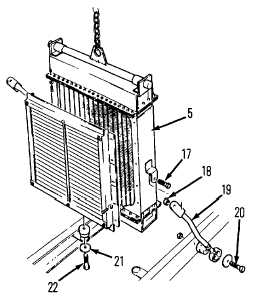 TM 5-4210-220-12
4-20.  RADIATOR AND COOLING SYSTEM - Continued
(6)
Tag   and   disconnect   transmission   cooling
hoses  (15  and  16)  from  bottom  of  radiator
(5).  Install a No. 16 (1 in.) plug in the end
of    each    hose    to    prevent    oil    loss    or
contamination of transmission oil.
(7)
Plug    transmission    cooling    hose    nipples
using No. 16 (1 in.) plugs.
(8)
Disconnect air line (6) at fan clutch end.  Be
careful not to damage radiator core.
(9)
Loosen   and   remove   capscrews   (17)   and
nuts  (18)  from  the  left  and  right  stabilizers
(19).    Loosen  capscrews  (20)  and  position
stabilizers   so   they   do   not   interfere   with
removal.
4-315