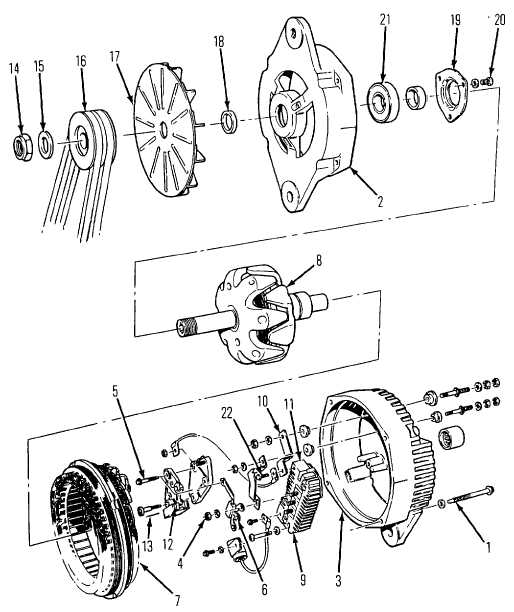 TM 5-4210-220-12
4-15 AUXILIARY POWER UNIT - Continued
REPAIR
NOTE
Alternator must be removed from truck for repair.
(1)
Make scribe marks on end frames to facilitate reassembly.
(2)
Remove four bolts (1) and separate drive end frame assembly (2) from slip ring end frame assembly (3).
(3)
Remove three nuts (4) and screw (5) Be careful not to loose insulator on screw.
(4)
Remove diode trio (6).
(5)
Separate stator (7) from end frame.
4-149