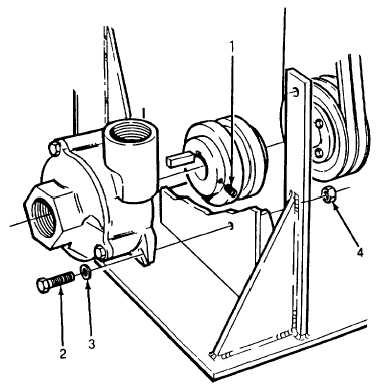 TM 5-4210-220-12
4-15.  AUXILIARY POWER UNIT - Continued
4-15.2 Circulation Pump.
This task covers
a
Removal
b Installation
TOOLS
MATERIALS/PARTS
Tool Kit, Master Mechanic,
MS51922-1 Locknut
NSN 5180-00-699-5273
EQUIPMENT CONDITION
Main Engine Shutdown (see para. 2-10)
APU Shutdown (see para. 2-12)
Batteries Disconnected (see para. 4-24)
WARNING
Engine coolant can be hot enough to cause serious burns. Allow engine to cool before removing
the circulation pump.
NOTE
The  circulation  pump  can  be  removed  and  repaired  with  the  APU  assembly  mounted  in  the
truck.
4-146