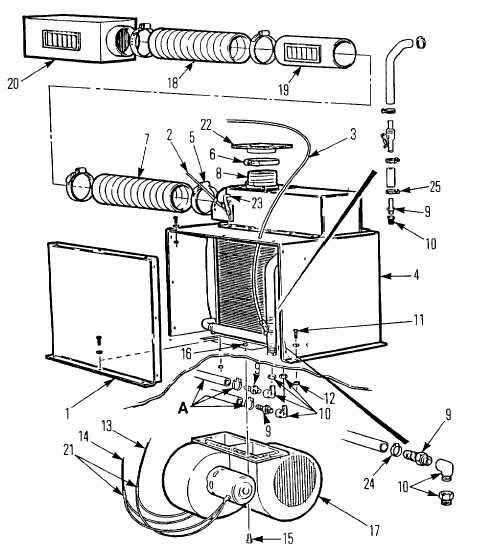 TM 5-4210-220-12
4-12.  CAB - Continued
4-12.8
Heater Unit - Continued
(4)  Connect wires (13 and 14) and blower motor wires as tagged using new butt splices.
(5)  Attach flex hose (8) to defroster flange (22) and attach flex hose (7) to heater box (4).  Secure hoses
using hose clamps (5) and (6).
(6)  Install inlet and outlet hoses and clamps (A) to barbed nipples (9).  Tighten clamps sufficiently to provide
leak proof joints.  Remove crimp pliers from hoses.
(7)  Install heater control cables (2 and 3) and front cover (1) as detailed in para. 4-12.
REPAIR
a.  Heater Control Valve and Hoses Repair
NOTE
Heater unit may remain in truck.
(1)  Remove screws (1), nuts (2), and panel (3).
4-106