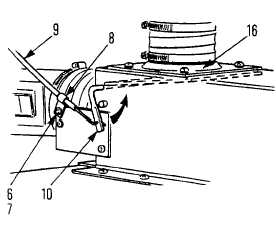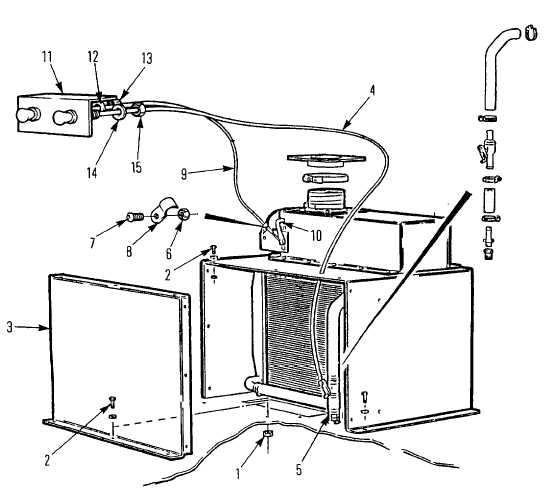 TM 5-4210-220-12
4-12.  CAB - Continued
4-12.7  Heater Control - Continued
b.
Defrost Cable Installation
(1)
Remove   nut   (15)   and   washer   (14)   from
cable    Feed  cable  through  heater  control
bracket.  Feed washer (14) and nut (15) up
cable  and  thread  onto  cable  conduit  until
conduit is tight against bracket.
(2)
Attach  cable  (9)  to  diverter  arm  (10).    Be
sure  that  when  knob  is  pushed  IN,  diverter
fully closes defroster opening (16).
(3)
Secure  cable  to  heater  box  using  clip  (8),
screw (7), and nut (6).
4-102/(4-103 Blank)