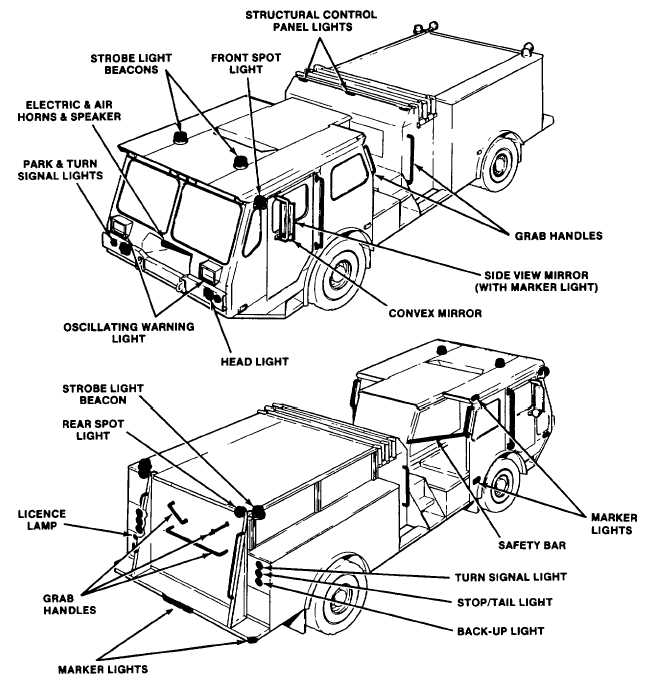 TM 5-4210-220-12
1-9.  LOCATION AND DESCRIPTION OF MAJOR COMPONENTS.  - Continued
c.
Lights and Safety Equipment.
(1)
The  lights  comprise  the  driving  lights,  signal  lights,  warning  lights,  work  lights,  and  auxiliary  lights.    The
exterior mounted lights are shown in figure 1-6.
(2)
The headlights, parking lights, tail lights, marker lights, and license plate lights make up the driving lights
group.  These lights are controlled and operated by the driver from the dash panel.
Figure 1-6 Cab Exterior Lights and Safety Devices
1-7