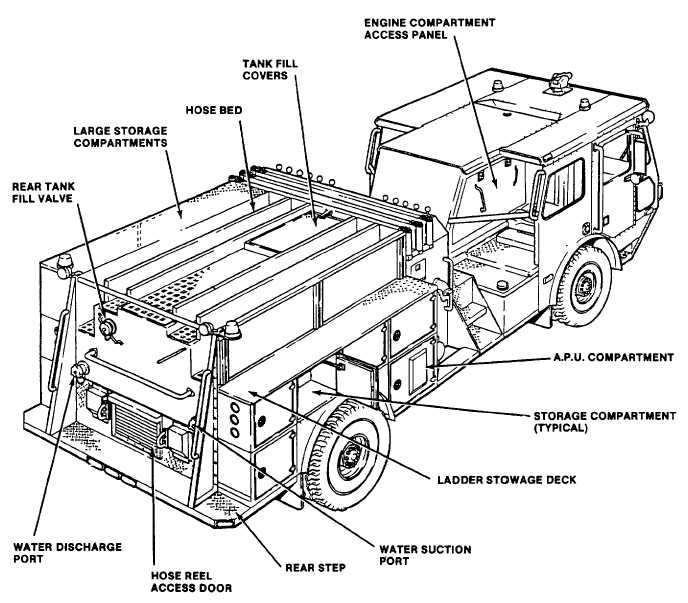 TM 5-4210-220-12
1-9.  LOCATION AND DESCRIPTION OF MAJOR COMPONENTS.  - Continued
b.
Cab and Body.  - Continued
Figure 1-5 Rear Body Components
(11)
The  two  lower  storage  compartments  on  each  side  are  provided  with  drain  holes  and  rubber  vacuator
valves  in  the  floor  plates  to  ensure  positive  draining  of  water.    The  vacuator  valves  prevent  intrusion  of  mud  and  dirt
when the truck is traveling in a wet environment.  All storage compartments are provided with large D-ring handles to
ensure that crewmembers can access the compartments while wearing protective gloves.  A large hatch on top of the
body  provides  access  to  the  water  and  foam  tank  fill  covers.    The  hose  bed  will  accommodate  1-1/2  inch,  2-1/2  inch,
and/or 6 inch size fire hose.  Connections for tank fill, pump suction, and water discharge are provided through the rear
panel.  The rear step provides easy access to the hose bed and also functions as the rear bumper.
1-6