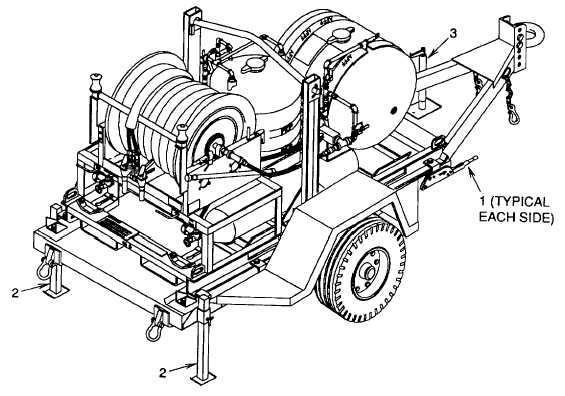 TM 10-4210-235-13
2-6.  TRAILER
WARNING
Equipment  is  provided  with  hand  brakes  only  and  is  not  equipped  with  lights  or  reflectors.
Not intended for over the road towing, personal injury can result.
See figure 2-5 for location of trailer controls.
1.
PARKING BRAKES
When applied, they prevent the trailer from moving when disconnected from the towing vehicle.
2.
REAR JACK STAND
When lowered, they support and stabilize the trailer.
3.
JACK
Used to support, stabilize, and remove the trailer from the towing vehicle.
Figure 2-5.  Trailer Controls
2-8