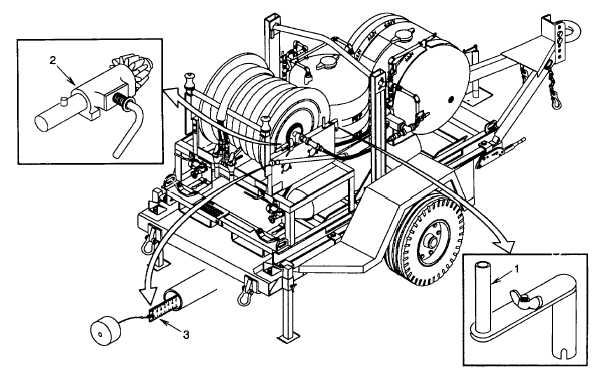 TM 10-4210-235-13
2-4.  HOSE REEL.
See figure 2-3 for location of hose reel controls.
1.
CRANK
Used to rewind the hose onto the reel when placed onto the bevel gear shaft.
2.
REWIND BRAKE ASSEMBLY
Used to hold the hose reel in place to prevent unwinding when stored.
3.
GAGE ASSEMBLY
Used to measure the level of dry chemical or AFFF solution in the tanks so the amount can be calculated.
Figure 2-3.  Trailer Mounted Extinguisher Hose Reel Controls
2-6